LOVA Health takes a modern, integrated approach combining chiropractic care, acupuncture, physical therapy and massage therapy, to resolve your issues from every angle. Your transformation and independence is our commitment. We assert a great deal of time, care, and attention to educate patients so they can truly understand and take responsibility for what's happening inside their bodies—and so they're empowered to proactively care for themselves in the future. Find out how we can help you live healthier.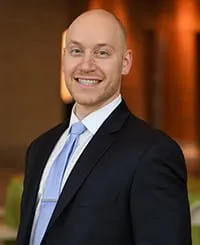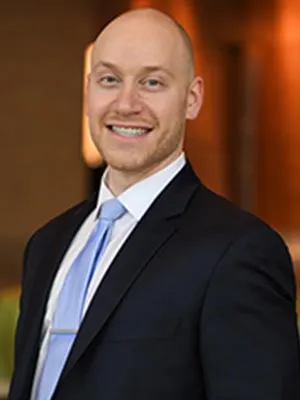 Dr. Lev Furman is a Chiropractic Physician and holds a Masters degree in Sports Science and Physical Rehabilitation, who dedicates himself to treating his patients' symptoms and physical dysfunctions, whether it's a professional athlete, a weekend golfer, or an office worker.
Dr. Furman is currently the CEO of Furman Institute of Health, which provides On-Site Chiropractic and Ergonomics for corporations such as Cintas Corp., Build a Bear World HQ, Pepsi Corp., Frito-Lay, St. Louis County Government Center and many more.
Dr. Furman has been the Chiropractic/Sports Medicine Physician for multiple sports and active clubs in St. Louis, MO. He is currently the Sports Chiropractor for the St. Louis Surge, professional woman's basketball team in St. Louis, MO.
Dr. Vanessa Kamp, PT, DPT, CLT, FRCms
Dr. Vanessa Kamp
A native of St. Louis, Vanessa earned her Doctorate of Physical Therapy at Rockhurst University in Kansas City, Missouri. Her love of physical therapy comes from a passion for fitness and general wellbeing, and the calling to serve her community. Vanessa's mission is to improve her patients' quality of life – restoring their ability to do the things they love most, pain-free and in optimal condition. No patient and diagnosis are the same – Vanessa provides each of her clients with a comprehensive plan that addresses current condition, as well as prevention of future injuries. Her approach is all-encompassing – working on anything from muscle imbalances to overall flexibility/mobility, neuromuscular control, and most importantly, providing clients education.
Over six years of professional physical therapy experience
Multiple certifications and experience, including:
*Certified Lymphedema Therapist
*Functional Range Conditioning mobility specialist
*Neurological conditions and rehabilitation
*Spinning Instructor
*Coming Fall 2020: Dry Needling
In her personal time, Vanessa likes to explore the outdoors with her boyfriend, Barclay, and spend time with family. Practicing what she preaches, she teaches spin classes in her off-time and works out regularly.
Call us today to schedule an in-person consultation with Vanessa and start living your life to the fullest!