LOVA Health takes a modern, integrated approach combining chiropractic care, acupuncture, physical therapy and massage therapy, to resolve your issues from every angle. Your transformation and independence is our commitment. We assert a great deal of time, care, and attention to educate patients so they can truly understand and take responsibility for what's happening inside their bodies—and so they're empowered to proactively care for themselves in the future. Find out how we can help you live healthier.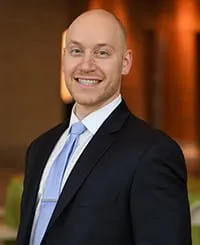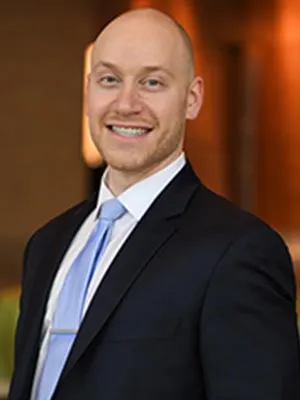 Dr. Lev Furman is a Chiropractic Physician and holds a Masters degree in Sports Science and Physical Rehabilitation, who dedicates himself to treating his patients' symptoms and physical dysfunctions, whether it's a professional athlete, a weekend golfer, or an office worker.
Dr. Furman is currently the CEO of Furman Institute of Health, which provides On-Site Chiropractic and Ergonomics for corporations such as Cintas Corp., Build a Bear World HQ, Pepsi Corp., Frito-Lay, St. Louis County Government Center and many more.
Dr. Furman has been the Chiropractic/Sports Medicine Physician for multiple sports and active clubs in St. Louis, MO. He is currently the Sports Chiropractor for the St. Louis Surge, professional woman's basketball team in St. Louis, MO.
Zac King
specializes in helping the body reclaim mobility and function through deliberate physical education. A gamut of strain and posture related injuries sent Zac on a long road trying every form of therapy one could Google. After exhausting every type of health practitioner on the spectrum he still found himself without a eureka moment until he met a movement trainer. He finally found someone who made it apparent that moving poorly can cause pain and injury. From there he studied under mentor after mentor with the philosophy that better movement meant better function and less pain.
Our bodies ability to compensate for poor posture and unnatural movement is impressive but it causes dysfunction that can ultimately lead to pain. Zac aims to educate patients on the importance of biomechanics and proper movement techniques and apply them to daily life. Movement makes us human. When we lose our ability to move effortlessly, we can lose a part of ourselves. Zac aims to eradicate dysfunctional movement from the core out so that patients may apply themselves rigorously and fearlessly to their task of choice, from powerlifting to putting dishes away at awkward angles. Moving better is always a good idea, and with a good trainer we can access our natural mobility potential faster than we think.
Zac is a Certified Personal Trainer and Corrective Exercise Specialist through NASM, he is a GRIP Performance certified practitioner through Dr. Benjamin Fergus, and is Functional Movement Taping certified level 1 & 2 with Rocktape.
Outside of certification he has mentored under multiple Chiropractors in Tulsa, Oklahoma having been fortunate enough to work alongside hundreds of patients.