At LOVA Health, in Richmond Heights, our patient list runs the gamut from professional sports players to accident victims to pregnant mothers. Using a non-invasive, holistic approach, we've managed the pain of various people suffering from multiple ailments. However, we always help whoever we work with find balance and well-being. We're ready to help your body find it, too. 
When the body is feeling stress or discomfort, it needs attention. We're here to find the source of your symptoms so you can get back to your daily routine, the athletics you enjoy, and the family and social life you're accustomed to. Your quality of life is important, so take back the control. 
Whether you're trying to improve your health, manage your pain, or proactively care for yourself, our team will provide solutions. We'll not only get you up and running, but we'll provide insight and education, so you have the tools to keep your body safe and unlearn habits that put your body at risk. 
Through customized chiropractic techniques and therapies, you'll be on your way to good health, naturally.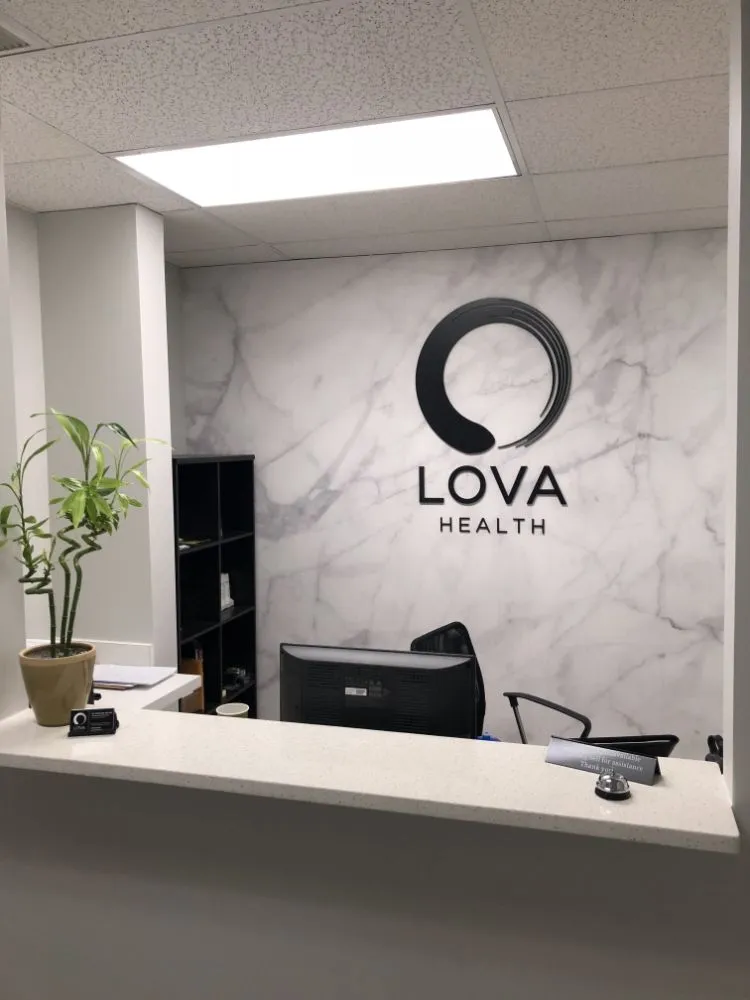 The Most Common Conditions We Treat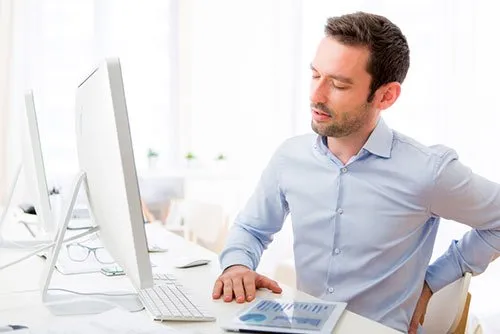 Chiropractic care for back pain and lower back pain
Back injuries take various forms, and we're well-versed in finding solutions for almost all of them. We've helped those who suffer from chronic and aggressive pain in the back to mild discomfort. The spine is an integral part of our bodies and movement. When it's not fully functioning, the body is thrown off balance and can't support us as it's meant to. 
Even the smallest injury can lead to serious issues. We can find the cause of your problem and remedy it through safe, efficient care using adjustments, exercises, therapies, and more.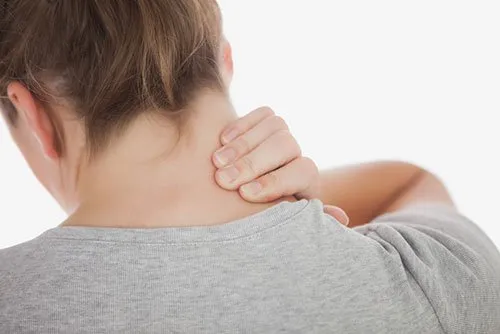 Chiropractic care for neck pain
The neck is home to the seven vertebrae of the cervical spine, a critical part of our body that allows us to turn our heads from side to side and up and down and forward and backward. We use it almost constantly, and when it's out of alignment range of motion suffers, and pain can be a result. 
Using devices and computer screens have contributed to neck problems; we've seen several stiff, sore, and otherwise stressed neck muscles. Our care will help with the problem, and we'll give you solutions that provide better posture and balance.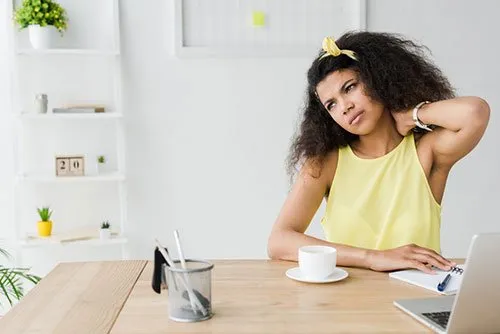 Chiropractic care for office-workers and remote-workers
With new working environments come new aches and pains. For many of us, our workstations have gone from ergonomic chairs and monitors displayed properly at eye-level to a sofa for a chair and a pillow to put our laptop on. 
It's not ideal, and that puts a lot of pressure on the neck and back muscles, joints, and ligaments. Our team can get you fixed up and provide ergonomic and postural techniques and solutions. We'll also give you exercises and stretches to do at home that contribute to strength and support.
Chiropractic care for sciatica 
The sciatic nerve is the largest in the body, running from your lower back down each leg to your ankles. Encompassing such a generous portion of the body means there's a lot of room for discomfort to rear its head. Sciatica ranges in severity but getting chiropractic care for it as soon as possible is a responsible way to ensure your body is put out of harm's way and you can start healing safely. 
Chiropractic care for athletes 
Physical activity means different things to different people. For some, walking the block is laboring; for others running a marathon is a breeze. Wherever you are on the spectrum, chiropractic care and physical therapy will help keep your body safe and working at its optimum levels. It's important to get exercise daily, whatever that looks like to you, and we'll support you however we can. 
We can help you with:
Strains and sprains 

Muscle and joint overuse

Rotator cuff pain

Bicep tendon problems

Golfer's elbow and tennis elbow

Back and low back pain

IT band

Hip, knee, and groin strains

Motion loss

And more
We want to help you reach your athletic goals. Whether you're a high school athlete or a professional, a new mom or a yogi, we're here to guide you to the top, get you to the next level, beat your best time, or any other goal you have.
Chiropractic care for corporations and organizations 
We happily support those who work in corporations or for organizations, coming to your office and giving you non-invasive, holistic chiropractic care. Our doctors help the corporate offices at Build-a-Bear World HQ so they can work at their best- in body and mind. If you're interested in getting your employees healthier and more productive at work, call us to learn more.
Chiropractic care for pregnancy and postnatal 
For pregnant women and those who have recently had a baby, discomfort often comes with the territory. Our St. Louis chiropractor and physical therapy team is skilled at finding comfort and balance for these patients in a safe environment using natural means.
Other common conditions we treat:
Hip pain and knee pain

Plantar fasciitis 

Pinched nerves

Soft-tissue adhesions

Wrist pain and carpal tunnel syndrome

Disc herniation and disc injuries

Disc bulge

Joint pain

Extremities pain (hand, wrist, ankle, etc.)

Balance and flexibility problems
Mobility and motion problems

Degenerative joint disease

Muscle spasms

Difficulty walking

Difficulty sitting or standing 

Fibromyalgia

Failed back surgery or post-surgical back pain

Auto injury pain

Slip and fall injury

Overuse injuries
Shin splints

Jumper's knee

Regional pain syndrome

Rotator cuff syndrome

Radiculopathy

Impingement syndrome

Temporomandibular disorder

Degenerative disc disease

Iliotibial band syndrome

And more
Who We Treat
We love the diversity of patients our Richmond Heights office treats, and we know the importance of a healthy body to each and every patient we work with. We're ready to work with you if you need us. If you're looking to get more resilience, confidence, and to up your quality of life, let our team help you achieve your goals. 
Some of our patients include: 
Postnatal patients

Desk workers and new remote workers

Workers who stand on their feet all day

Sportsmen and women patients

Active and inactive patients

High-performance, athletic patients and weekend warrior patients 

Overuse patients (from those who sit at a desk all day to those who are professional ballplayers)

Rehabilitation patients 

Physical therapy patients 

Post-surgery patients 

And more
Don't let your pain or discomfort keep you from the activities you love. Life's too short. Let's get you back out there- starting today. 
Find Your Balance and Stop Your Pain
Pain is not a way of life; it means your body needs some extra support. Chiropractic and physical therapy are safe, smart, trusted ways to ensure you find balance. We'll give you the solutions and the tools to take control of your pain and get the healthy lifestyle you deserve. 
Book your appointment today, and let's get you on the road to recovery. 
Injuries Testimonials 
We love to help patients find empowerment and function after an injury. Take a look at what our patients have to say.
This review is long overdue. Dr. Furman is a miracle worker! As a 26-year-old working in an office, my back began to hurt more and more each day. Considering myself to be someone who is pretty active outside of the office, the pain became very aggravating. From the very 1st visit with Dr. Furman, my life has changed for the better. He not only helped relieve the pain almost immediately but also began working with me on exercises/stretches I could do on my own to keep the issues from reoccurring. His goal from the beginning is to make sure he doesn't have to see you again in the future, and does everything he can to make sure you receive quality care. Thank you Dr. Furman for everything!
I had surgery in 2013 on a herniated disc. I had the same injury last year and thought that a surgery was yet again inevitable. Someone told me about Dr. Furman so I decided to give it a try. Let's just say I wish I heard of him in 2013. He kept me off the surgery table and my back and neck are feeling better than ever. I see him once or twice per month and he gives me new exercises to strengthen my core and keep my spine safe. He gets to the root of the problem, doesn't just give temporary fixes. He's at the top of the chiropractor game in St. Louis. I wouldn't see anyone else. Thank you Dr. Furman, from me and my family.
I hurt my back over a year ago and struggled to find a doctor who was able to address my pain. I struggled to sit up and stand. And getting in and out of a car and bed was very hard. Many of the doctors I went to wanted to just prescribe medicine and other temporary measures. Nothing that addressed the root issue.
I was so happy to find Lova Health and Lev. Lev not only looks at the injury but the surrounding muscles/bones/nerves. His methods brought me both instant relief and have provided me long-term relief. He is always taking new classes and is on top of new procedures to try. All with the goal of making sure his patients remain healthy.
I went from not being able to squat/deadlift/being unable to stand or sit for long periods of time to now where I can deadlift and squat with ease and recently took a road trip where I had to drive for 15+ hours. I would not have been able to do this before Lev.
I definitely recommend checking him and his practice out! Whether you have an injury or are just looking for a place to help maintain!